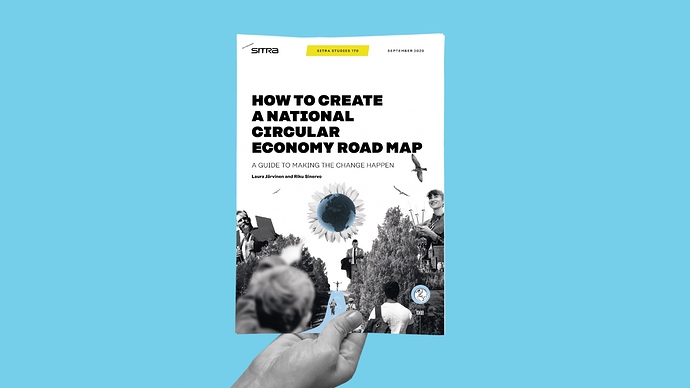 In 2016, Finland prepared
a national road map to a circular economy
under the leadership of the Finnish Innovation Fund Sitra – the first country in the world to do so. The road map created a platform from which to launch and advance circular economy initiatives throughout the country, while ensuring that Finland's population possesses a shared understanding and the tools to co-ordinate the transition.
The result was a unique combination of strategy, purpose and an action plan. In the road map, there is a strong emphasis on public-private collaboration and, as Finland is a small country, it is not only intended for policymakers but also for municipalities, companies and citizens.
The road map and the drawing-up process have attracted a lot of international interest and enquiries. Most of the interest and questions have been about the overall process and particularly how to get started and how to achieve a broad society-level impact with a transformative process. This guide is an answer to those enquiries. In this guide Sitra describes how Finland's circular economy road map was created and what was learned during the process.
Read the full publication