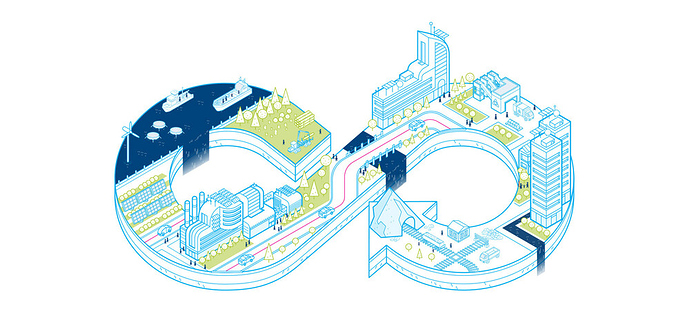 The 4th Norwegian Circular Economy Conference - 3/09/2020
Knowledge and innovation for circular transition
Join Norwegian and international companies, researchers, stakeholders and policymakers at this conference and B2B matchmaking event, to share the latest knowledge and create new opportunities in the transition to a circular economy.
Streamed live from the Deichman Library, Oslo. Online participation is free of charge.
Among the conference topics will be:
State of the nation: Where are we on the way to circularity? Norwegian and international perspectives
Global Voices of experience: We hear from forefathers and nations who have already made progress on the circular journey
Voices from the industry: success stories and challenges to be tackled
Funding opportunities and tools for your innovation projects: EEA Norway Grants and Horizon 2020
Matchmaking
Looking for cooperation partners and funding opportunities for your innovation projects? Register in the profile database and book B2B-speed meetings with researchers and companies specializing in circular economy.
Matchmaking main Target Group:
Companies and research institutions from Europe
Planning projects towards development, innovation, research
Active within one of the following areas:
o Reducing material and resource inputs
o Maintaining the value of products, materials and resources for as long as possible
o Minimising the generation of waste
o Replacing non-renewable resources with biomass
o protecting oceans and land from waste and litter by remediating existing concentrates, mitigating new pollution and developing biodegradable bio plastics.
More info here