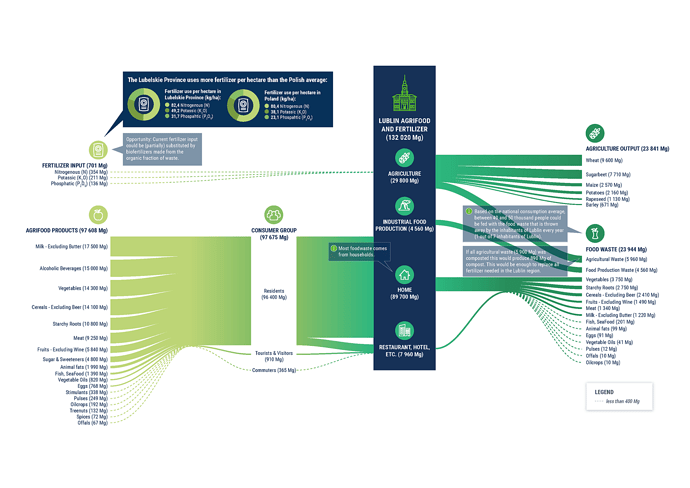 Uncovering actionable insights and systemic strategies to drive the transition to a circular economy in Gdansk, Krakow, and Lublin.
During a 1.5 year-long program, Metabolic Institute worked with INNOWO, municipal governments, and other local stakeholders in the cities of Krakow, Lublin, and Gdansk to develop circular strategies tailored to their unique context.
For each city, the partnership:
Uncovered actionable insights and leverage points through an extensive context analysis and sector-based analysis (Waste, energy, water, agrifood and construction) in each of the three cities,
Brought together stakeholders from the public and private sector, community organizations, and academia to build awareness and local networks and formulate a vision with concrete goals and measurable KPIs,
Translated the citywide analysis to the more granular neighborhood scale to provide insight on the different roles different neighborhoods can play in achieving the city-wide vision and goals,
Developed a tailored toolkit of immediate circular strategies and examples that can help build the innovation ecosystem needed to land the circular economy and catalyze cross-sector collaboration.
Read more about the outcomes and download the 3 city reports here.